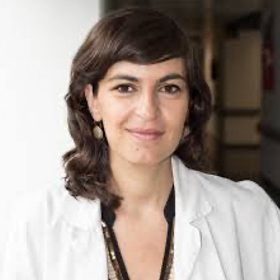 Marta Cobo
Hospital Universitario Puerta de Hierro (Madrid)
Biography
Marta Cobo Marcos, MD, is a cardiologist graduated from Hospital Puerta de Hierro de Majadahonda (2007). She is currently the head of the specialized Heart Failure Clinics in Hospital Puerta de Hierro (Madrid, Spain), and she also leads the Cardiorenal Clinics together with nephrologists.
She promoted the creation of the "Cardiorenal Syndrome and treatment of congestion in heart failure" working group of the Spanish Society of Cardiology in 2021 and she is also e member of the European Working Group of Cardiorenal Syndrome.
Author several indexed publications, she is involved in several research projects and RCTs. Her area of interest and research are the cardiorenal disease and the congestion in heart failure.